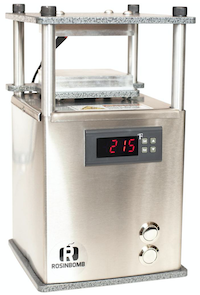 Plan to stop on by Booth 421 at The Harvest Cup this coming weekend, November 9 & 10, at the DCU Center in Worcester.
Lots of FREE samples up for grabs! Also enter our FREE RAFFLE for your chance to win some cool stuff, including a Emerald Harvest professional-grade nutrient kit, and a Rosinbomb Rocket rosin press.
We'll also be offering a FREE coupon for 20% OFF your next in-store purchase, and also a coupon for a FREE FloraGear Rope Ratchets 2-pack!
We'll be on hand from 10-6 both days - hope you'll come on by!