In-Store Price Match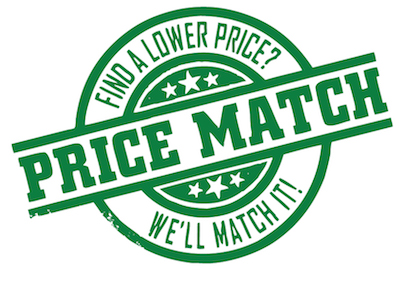 Think you found a lower price? No problem, we will match any price on any product that we sell. If you found a lower price at a retail store in New England and we can confirm it, we will match it.
Found a better price online? No problem, just show us the website or a printed copy and we will match the price of the item delivered to Massachusetts.
It's that simple. Shop local at the best prices, get your items instantly and have us right around the corner to help you with any problems or warranty claims in the future. All while getting the advice and experience that only the Indoor Gardening Experts at New England Hydroponics can provide.
Price Match valid for in-store purchases ONLY. Items must be purchased and picked up at one of our retail stores. All items must be in NEW condition and 100% identical to the advertised item. If we do not have the exact item, we will do our best to offer a comparably priced substitution. We cannot match items that are on close out special or currently out of stock at the vendor. We reserve the right to not match prices that are below our wholesale cost. Prices must be matched at the time of purchase; no previous purchases will be eligible. Price Match may not be combined with any other offers or discounts.