What I Learned & What I'll Do Differently Next Year
As a lifelong sailor, golfer, and business owner, and a very hands-on dad for 3 sons (11 seasons coaching youth soccer), gardening has always seemed the last thing for which I had time. But now, towards the end of my first year's outdoor gardening, it's near the top of my list of fun & relaxing pastimes. It's become a passion.
And, while it's lots of fun doing it on my own, I think it's probably more fun yet as a family activity, rather than the solo effort mine became despite all good intents on my sons' parts. In fact, I wish I'd started it when my kids were younger and 'captive' workers vs. the discretionary workers my 23-year-old twins are albeit help captive by Covid-19, but no longer subject to ol' dad's "iron hand." I really think children will by and large love gardening; and I also feel it's an important part of their education, exposing them to plant science, organic food, and perhaps even some of the social issues of Big Farming.
You know, it just feels good getting your hands into some rich soil too. Never hurt anybody to get a little dirty, and may even do some good for your immune system.
For me well, if I got anything from the experience, it's gratitude. A sense of accomplishment too. And a true sense of awe from the perfect design of Mother Nature, and how it connects you to a better understanding of the world around us.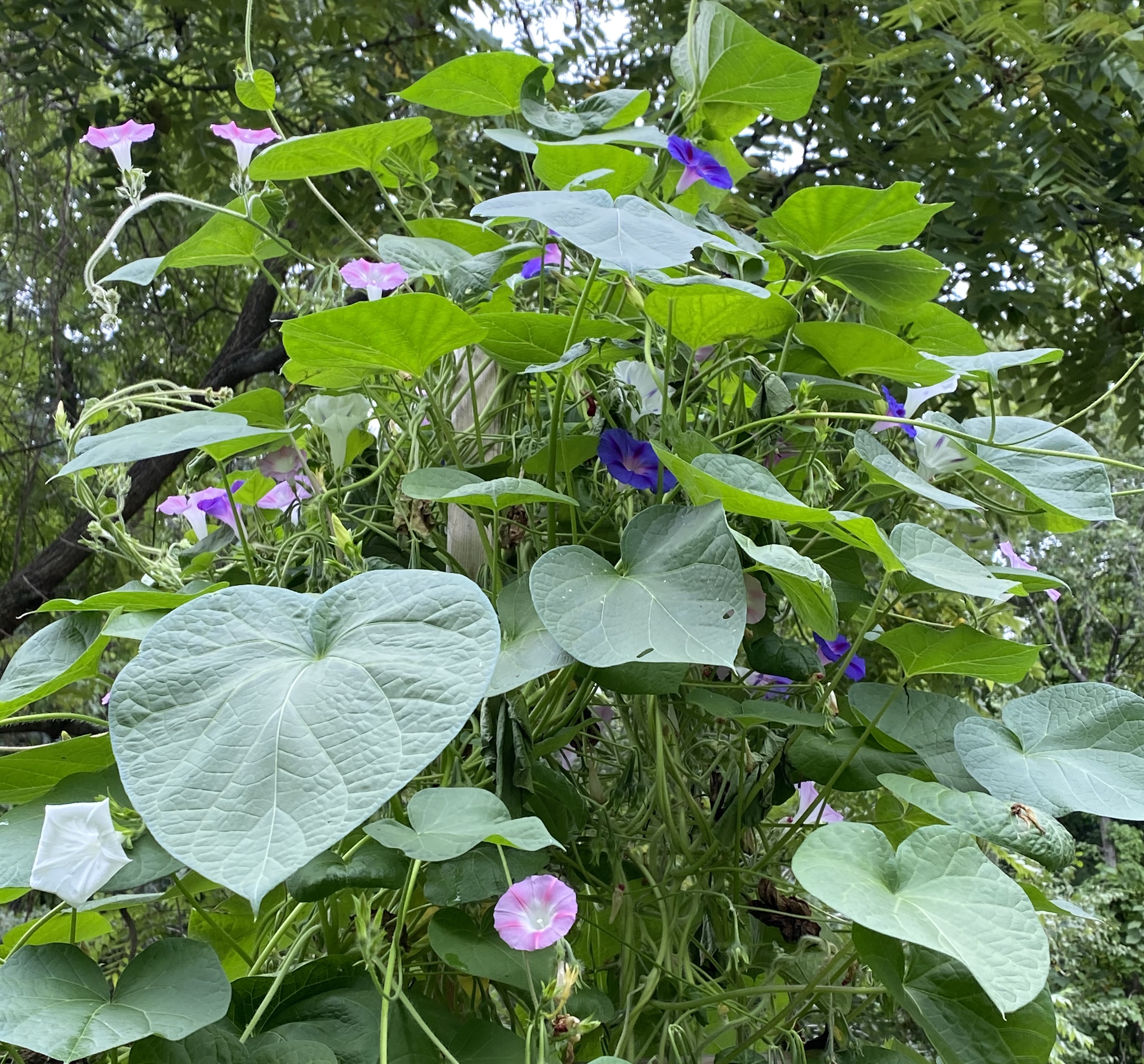 I'll never be a farmer. But the outdoor gardening experience made me happy, and it will be something I'll do as long as I'm able. And much like I'm grateful to my parents for exposing me to boating and skiing – and even to thier views on religion – I think it's important to expose our children to the role of nature and agriculture in our lives.
I was far more ignorant about it than I'd thought, even with all my indoor gardening experience, and am surely the richer for knowledge. That's not even to touch upon social issues, which are becoming far more top of mind, especially in the context of the pandemic and immigration.
In short, gardening is not just about the physical benefits, but the metaphysical ones too. And for parents it can result in meaningful bonding, and give you an entire season's worth of fun teaching moments.
But enough philosophy.
What Worked, What Didn't.
Thank goodness I don't have to rely on my garden to satisfy my family's nutrition: we'd be hungry. Because love it or not, it's a lot of work.
Lesson 1: You have to keep up with the work. To have any sense of success you must get into the garden daily to weed and keep the garden to its plan. Casual weeding will inevitably get ahead of you. It sure did me.
Next Season: I've just found the solution to the daily weeding blues: a box hoe (the tool below)! An ingenious simple tool, it will cost you anywhere from $25-50 and will save you untold weeding back ache. You simply drag it through your rows an inch or so from the surface, and it cuts weeds at the root – and you're done! Just that simple.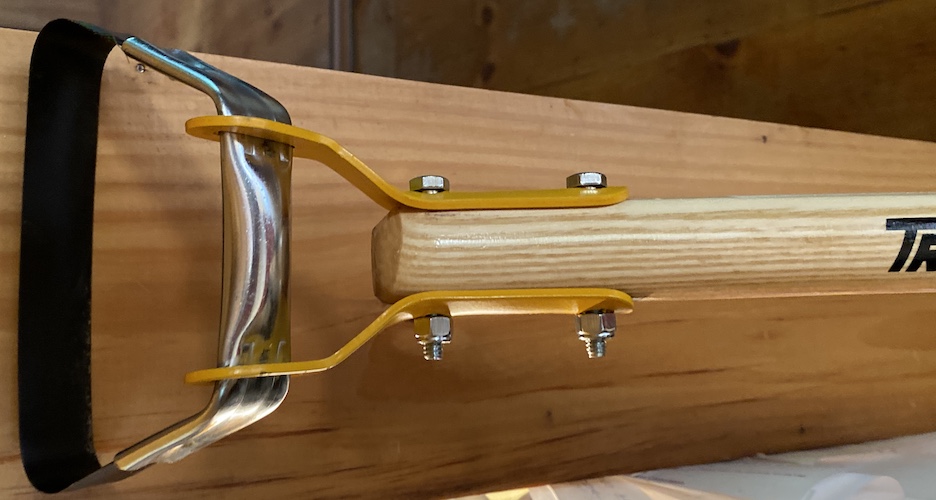 Lesson 2: If you can get plant starts, get plant starts. My best veggies came from starts: peppers, tomatoes and eggplant. Seeds are just fine for things like lettuce and spinach and even beets (so good!), but the short growing season in New England has to be anticipated and that starts with getting that needed jump that extends the season. This is particularly true with squashes and pumpkins: mine produced lots of flowers but they dropped off before setting any squash. (Turns out they also need more sun – go figure!)
Next season: I will buy starts for eggplants and broccoli (my seeds went nowhere); the tomatoes and peppers came out well, but they aren't eaten by my family, so they are out; though I'd recommend starts if you want to grow them – mine rocked. I was also given onion starts by a friend.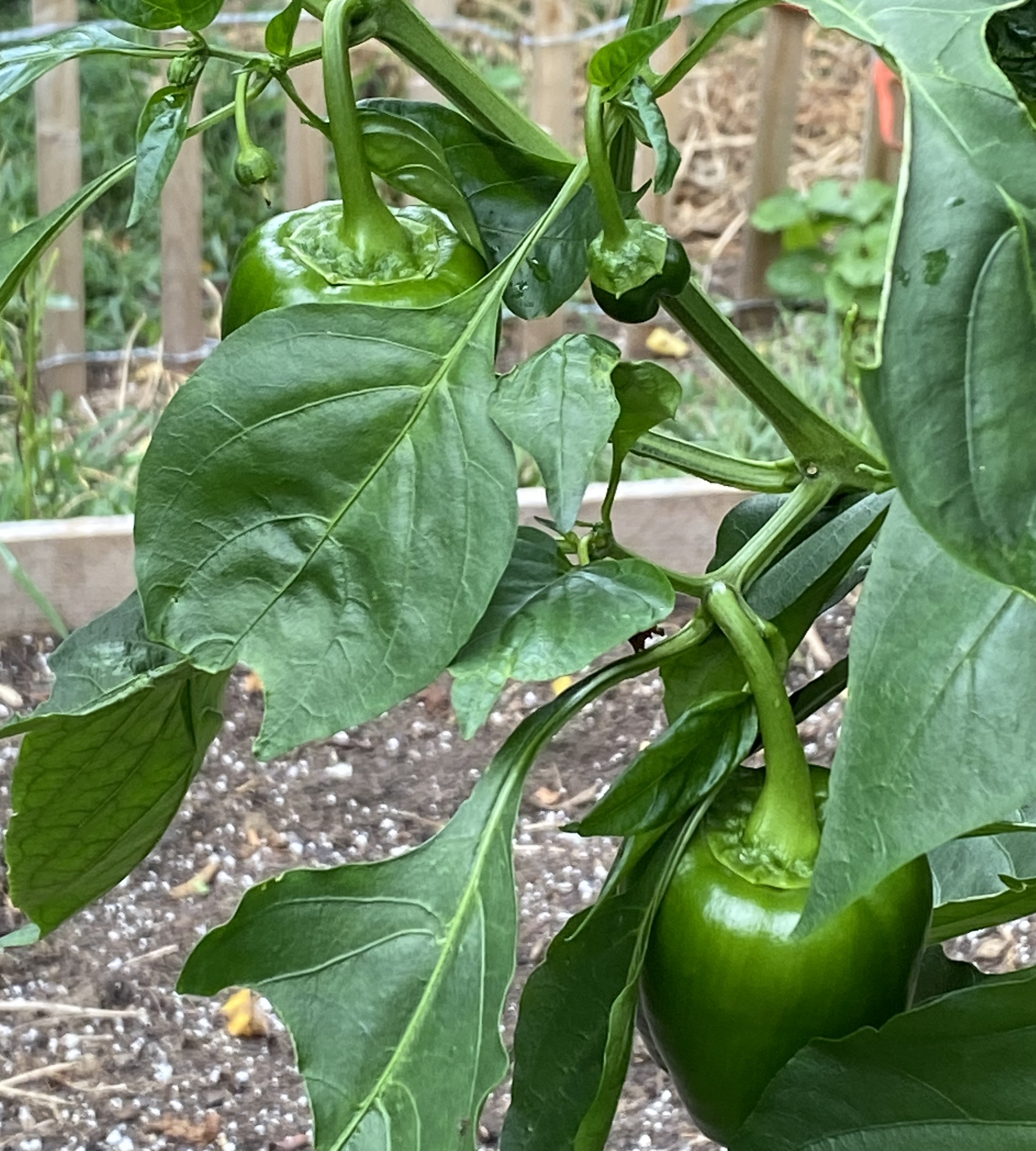 Lesson 3: thinning your plants to give them room to develop. Turns out completely ignoring seed packet recommendations to thin plants early on is an un-smart strategy. It's just another example of how in nature, less can be more. I didn't thin out my beets or string beans; the beets while plentiful were stunted, and the string beans just took over the garden. Literally. The string beans were not just prolific producers, but surprised me at just how big each plant gets. I had string beans tangled with my snow peas on one side of my garden, and intertwined with my tomatoes and flowers at the other side.
Next Season: Fewer and farer in-between will become the rule of thumb.
Lesson 4: Vine Plants. Having got my snow peas in late, I thought they'd failed me. Boy, was I wrong! I got mass quantities; we couldn't eat them all!
I had also planted Morning Glories to run up the same homemade string trellis my snow peas were on, but didn't see even a hint germination much less flowers until late July. And then they went wild, producing 3 amazing color flowers (the violet-colored ones knock me out - the hue and cast is just so rich) in droves starting in August and continuing to this day. More about this below.
Next Year: My home-made string trellis worked out well until the very end of the season when it bent over under the weight of morning glories, so I'll tear it down at the end of the season and redo it fresh in the spring.
I will also plant fewer snow peas, and get a jump on my morning glories, which I Iearned should be started early. I've researched doing plant starts since my miserable failure in the spring, and with the right tools, think I'm ready for them. And given I just adore morning glories, I'm going to put them in more places, in more colors, around my home so I see them more often.
Lesson 5: What I Love. While I enjoyed tending to my veggies - and making every string bean dish known to humankind - my flowers gave me most joy.
I'm pretty sure my wife feels much the same way. We've enjoyed a few bouquets of Zinnias indoors, but walking our property as she (and I do) does almost nightly, she's enjoyed the wild burst of color they presented on one side of my garden. And indeed, it was all about the colors – magenta, red and orange tones to delight! I think what we liked most about them is they were never perfect; it's just a chill temperament you develop living in a log home with an open interior made for bringing up 3 sons!
Next Year: The flower bug has got me, even if I did have marauder chipmunks destroy my sunflowers (or maybe it was deer). So I'll plant a few in my veggie garden to give it some color, including some sunflowers well within the enclosure (definitely deer food).
I'll also build more of my simple heavy twine trellis' around my house for morning glories and other flowers on which I'll research this cold winter. I'm hoping next year such a thing as sunflower starts will be offered – couldn't find any this year.
We just heavily trimmed back a big beautiful Juniper tree in the back yard, under which I'm hoping to establish a simple zen rock garden using plants and flowers that do well in partial sun.
I will also use the deer deterrent product I found at a garden supply around ALL my flowering plants. It works.
But I'm hooked. If the creek don't rise and the good Lord is willing, I'll be back with my newly-learned lessons, power tiller, spades, rakes and box hoe, and a song in my earphones and in my heart.
Because to experience the awe of nature is to experience true wonder; perfection in an imperfect world. Pure joy.
Fact is though, I can't wait until next spring. So I think we'll just have to figure out what we can grow inside next. And you're welcome to join me. Cheers!
Tom Lanen is 'marketing & creative guy' for the 4 MA New England Hydroponics retail stores & online at neHydro.com, and principle of ThomasBoston and Thomasbowie. A family man with 3 now 20-something sons, he thought he'd miss his sailboat (sold last September) more than he did this past months; gardening and tooling around Boston Harbor in his 12' RIB motor boat, along with re-starting his golf course exploits (which reminds him why he bought the boat) have kept him happily busy and content all summer-long.